As summer comes to a close, and the leaves are starting to change, many mountain folk are already dreaming about the encroaching winter. Soon we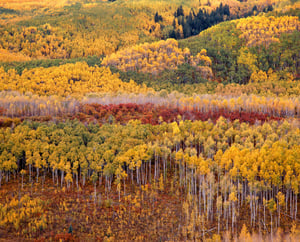 hope to be in waist deep powder and have endless days of fun on the mountain. But before the true ski season arrives, there are a few things to get in line before you head out on the mountain for your epic winter vacation.
1. Assess the gear you have
You do not need to buy completely new gear each winter season, as nice as that sounds, but do make sure your gear is winter ready. Take your skis or board to the shop to get tuned before the winter starts. Preparing ahead of time will really save you a headache when you get down to the wire when getting ready for the upcoming ski season. Make sure your equipment is safe and buy yourself and your loved ones a helmet if you do not already own one. Plus, this time of the year is a great time to buy new equipment if need be. Tons of places have huge sales on gear, and if you are planning on taking the little ones all winter long, consider seasonal rentals. Your kids are growing so fast, buying each year can get very costly. However, many places offer seasonal rentals which could be a great money saving option.
2. Think about taking a lesson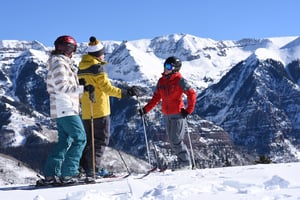 Unless you are a seasoned veteran on the mountain and are an avid skier, think about taking a lesson. Group lessons can be a great way to enjoy the mountain and really improve your skiing and boarding skills. Plus, do keep in mind that just because you know how to ski or board well does not mean at all that you have the ability to teach someone how to do it as well. Instructors are trained on how to teach people the way of the mountain. It takes the pressure off of you, and it actually brings the student into a much more fun and enjoyable learning environment. Plus, if you are skiing with someone that is a very different level than you, getting them enrolled in lessons will benefit everyone. Even if you are an experienced skier or boarder, if this is your first time at a new resort, sometimes getting a lesson is great just to have an instructor show you around the mountain.
3. Get fit
The last thing you want to do is plan out your entire trip and then get here and not be able to enjoy it because you are too out of shape. This does not mean that you have to hit the gym five days a week or anything. However, do think about getting in some exercise before your epic trip. It could be as simple as getting in a few days of cardio a week, biking for fun, hiking with some friends. Do something that will get your heart rate healthy and ready for your trip. Remember, if your body is not used to being high up in elevation, do not do too much too soon once in the mountains.
4. Get excited for ski season
One of the best ways to get ready for the winter season is to get some friends together and watch some great ski movies. Pop in a few Warren Miller films and pray that the snow starts to fall. You might also find it a good idea to read some great ski magazines. Imagining and daydreaming about what it would be like to one day heli-ski will get anyone excited for the upcoming season. Hey, you have to dream big somehow, and it would be pretty awesome to be sponsored to go skiing around the world.
5. Best way to get ready for skiing
Honestly, the best way to prepare for the ski season is to simply go skiing. Get out as often as possible. That burn you get from skiing and boarding is just a great reminder that skiing is a great workout. Skiing really works your body in a way that cannot really be replicated in the gym or running or any other sport. Skiing works you all over, and that burning sensation comes with the territory. So gear up, pray for snow, and get ready to feel the burn. Ski season will be here before you know it.