Whenever I am traveling, I have this never ending desire to find great places to eat. I love a wide variety of food and finding great places to enjoy well prepared food is a wonderful way to spend time. In Aspen, there are some very great places to grab a bite to eat. However, sometimes picking the right place can be a bit tricky.
One of my favorite finds for a great stop for a snack, or even a full meal was the Meat and Cheese Restaurant and Farm Shop. This place was so cozy and cute and perfect for a charcutier board and glass or two of wine. This eclectic spot is a hybrid of a small specialty food store as well a sit down restaurant. So, whether you want to have a nice bite and relax, or have someone help you pick the perfect things from their store to cook for later, this gem will be perfect. When I was the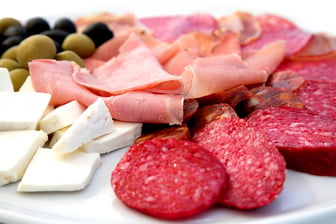 re last, I had the meat and cheese board, and sipped on some wine. It was perfect. This place is limited on seating though, and they do not take reservations, so you will want to plan ahead. Plus, taking a large group to this location might be a bit tricky. Perfect however for date night, or a cute ladies cocktail hour and snacks.
Picking out the perfect place for date night was a challenge. For me, I wanted someplace romantic for my birthday night out with my boyfriend. After doing some research online, we finally decided on The Wild Fig. The service was great, and the food was wonderful. I had the fish special that evening, and I enjoyed every bite. Our server paired a great bottle of wine to go with our entrée's and we both left very happy. Most of the tables are for two, some for four, so it was perfectly cozy. It was a bit pricey, but not too surprising when spending time in Aspen. I can honestly say though, not many places are worth the pricey tag; however, this place was. I would definitely go again.
There are a great variety of places to stumble upon in Aspen. With cute cocktail bars and wonderful new places to discover, Aspen will surely be able to find a great place to satisfy your cravings.