Typically peak foliage in the Aspen region of Colorado happens the third weekend in September. However, this year (2019) the peak season is happening later. At this point, peak foliage is projected for the first week in October. This still gives leaf peepers an opportunity to plan a visit to the beautiful Colorado mountains.
The main reason fall is stunning in Colorado is because of the changing Aspen trees. Aspen groves are considered one organism where their leaves change color all together with the trees around them. This is largely due to their root system being connected underground. When you look up into the mountains and see patches of Aspen trees together in bunches, these are the trees that are connected due to their common root system.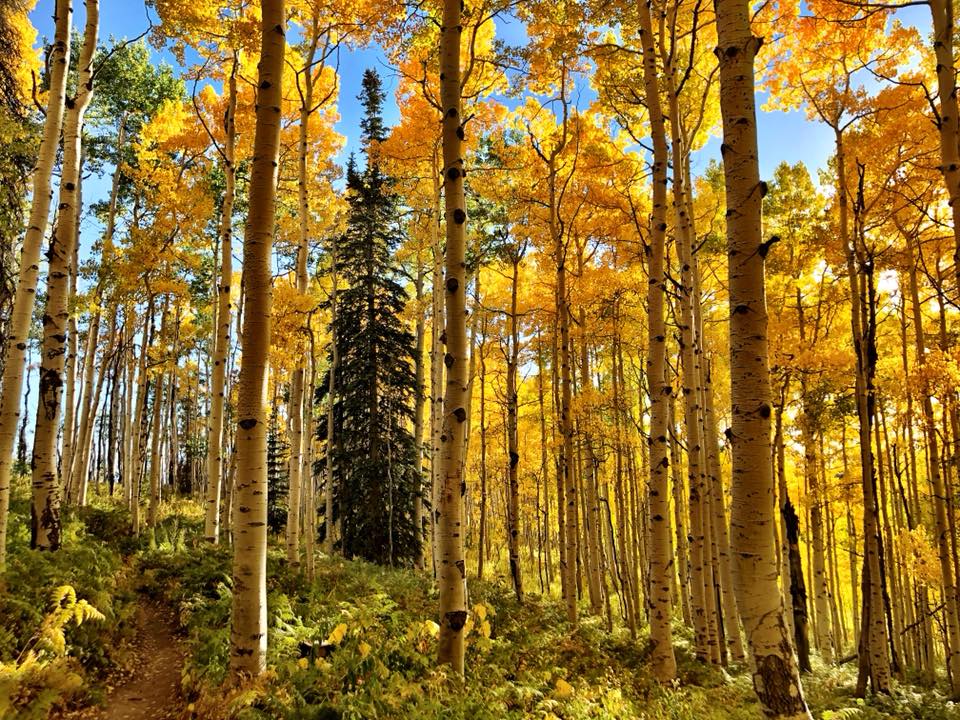 It is a beautiful site to see, especially at peak foliage season. You might look up at the mountains to see one group of aspen trees in their prime golden color, while another group of aspens still have their bold green leaves. Then, there may be some leaves popping with a golden orange. The mixture of yellow, golden and orange among the green mountain backdrop is breathtaking. Planning a trip to see the peak foliage is just about as perfect as any fall get-away.
Even if the fall trip to Aspen happens before or after peak, fall in Aspen and Snowmass is still incredibly beautiful. For those lucky enough, you may even have a dusting of snow on the high peaks. Be sure to check out all of the amazing scenic drives and hikes during the fall months. Stop by the Aspen or Snowmass Visitor Center to get the most up to date weather and road reports. Conditions can change daily.
Hurry and book your fall trip to Aspen now. Take advantage of great lodging and dining deals as well.