The holidays are a magical time in Aspen. Between the chilly evening snowfall and colorful lights strewn all throughout town, it is hard not to get into the spirit of the season. The restaurant scene is particularly friendly towards those looking for the perfect holioday dinner. Read on to see our favorites.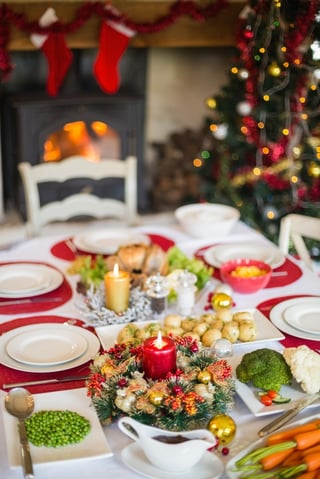 Element 47—675 East Durant Avenue
Inside the Little Nell, Element 47 is the perfect picture of Christmas class—it has been called Aspen's number one place to "wine, dine, and unwind."
Casa Tua—403 South Galena Street
A slightly newer addition to the Aspen dining scene, Casa Tua is located on the corner of the Pedestrian Mall, only steps away from the Silver Queen Gondola and Rubey Park Bus Station. Dim lighting and long tables set a lovely and contemplative mood. This holiday season, their menu will feature their usual Northern Italian classics, as well as a White Truffle menu and various other holiday specials.
Prospect @ Hotel Jerome—330 East Main Street
Prospect features modern American food in a bistro setting in the fabulous historic Hotel Jerome. Enjoy their festive holiday buffet. From salads to beef tenderloin to sweet potato casserole, there is something to satisfy every palette on their tasty and extensive menu. Prepare to pay $175/person and $55/children under ten years of age.
Pine Creek Cookhouse—11399 Castle Creek Road
For a truly unique Aspen experience, the Pine Creek Cookhouse is the perfect spot. Located 14 miles south on Castle Creek Road beyond the ghost town of Ashcroft at the base of the Elk Mountains, the setting is absolutely stunning. In the winter, you must either cross-country ski, snowshoe, or take a horse drawn sleigh to reach the restaurant. Though they are not offering a specialized Christmas menu, there is no spot in town that is so uniquely wintertime romantic. The journey here is well worth it.