It has been a spectacular fall in Aspen and the Colorado Rocky Mountains. The warm temperatures (and perhaps lack of moisture) have contributed to warm, sunny days. Leaf peepers have had a few weeks of glorious peeping through scenic drives and out on the trails. Traditionally peak foliage takes place about the third week in September, however 2019 was about 2 weeks later with peak around October 4th.
Bike riders, golfers, hikers, fall drivers and sun worshipers have enjoyed one of the most pleasantly beautiful autumn seasons that I can remember. However, weather is about to change later this week as forecasters are calling for 2 – 12 inches of snow for Aspen and many other central and northern mountains in Colorado on Thursday.
With snow already on the ground in the northern Rockies, the cold storm is headed towards Colorado. As the storm makes its way, there will also be cold air pushing into the mountains (as well as Montana and Wyoming). Expect colder-than-average air moving southeast where temperatures may be 30 degrees below the average temperature as the storm passes through. This means a cold Thursday, Friday and Saturday, with a warm up happening towards the end of the weekend. Aspen looks to be back into the 50's or 60's, and sunny by next week.
'Tis the season to embrace whatever weather heads our way. If it snows, winter enthusiasts will start to get giddy with the excitement of ski season starts in less than 50 days. Moisture is always welcomed in the Rockies. The quintessential view of the Maroon Bells covered in snow with the yellow leaves still brightly decorating the treeline below will have fall vacationers in awe of the beauty. Every time of year is majestic in Aspen, Colorado.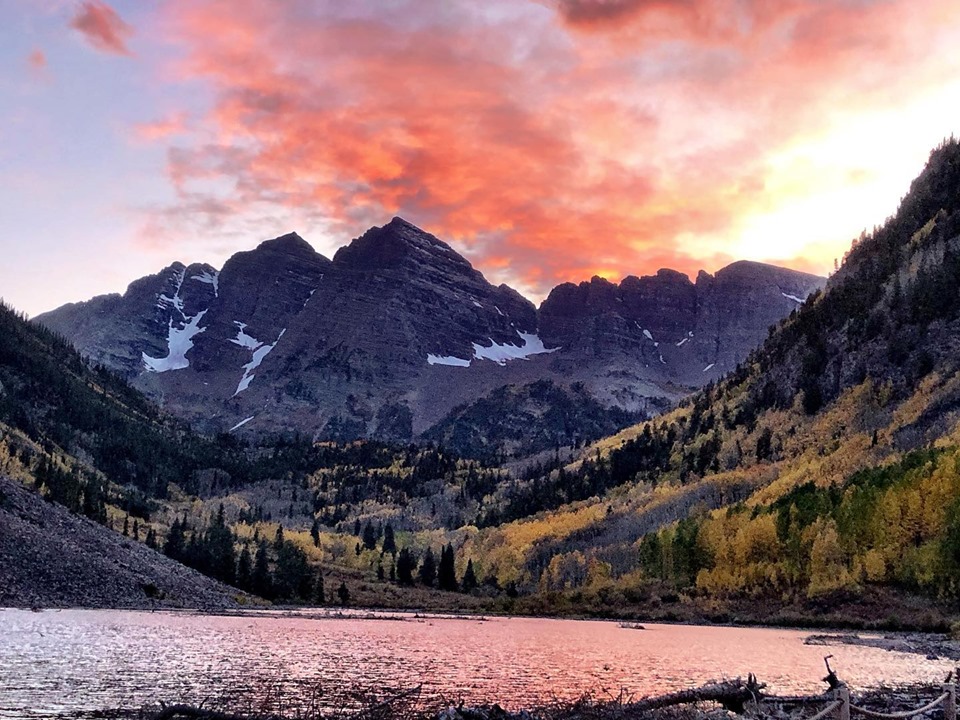 Stay tuned for more fall fun and get ready to start reading about all of the winter happenings ahead.