One of the best parts about the spring time leading into summer in any mountain area is going for a hike while all the wild flowers are in bloom. In Aspen there are several coveted hikes that many people love to go on to see great wildlife, flowers, and get in some exercise. There are so many different options for hiking all throughout Aspen with some hikes only being about a mile round trip, all the way to multiple mile hikes that can have you backpacking in to get to your destination. Depending on your skills and how much time you have for a hike, Aspen will have something special for you.
Maroon Lake Scenic Trail is one of the most popular hikes in all of Aspen. This is probably because it is rated moderate in difficulty and the entire hike is only about 1.8 miles and is a loop around a lake.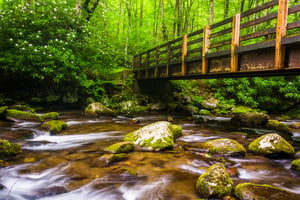 The elevation gain is only 144 ft, so going on this hike is great for new hikers, or families that still want a great view. This hike gives you views of the gorgeous Maroon Lake and there are also options here to hike to many other surrounding areas. Many suggest get here early in the day though, because it does get a bit crowded since it is such a popular hike.
Another well known trail in Aspen is the Hunter Valley Trail. One of the great qualities of this trail is that it is accessible right down town in Aspen. This trail is a 5.2 mile loop that features waterfalls, gorgeous valleys, and streams. Overall, this hike is ranked as moderate and has an elevation gain of 1158 ft. The valleys here are great during the spring and leading into summer if you are looking to be surrounded by fields of wildflowers. This trail is gorgeous, and you really feel like you are escaping to someplace special while on this hike.
If you are an experienced hiker and looking for a few days backpacking trip, the Maroon Bells-Snowmass Wilderness loop is one of the most famous hiking loops in all of Colorado.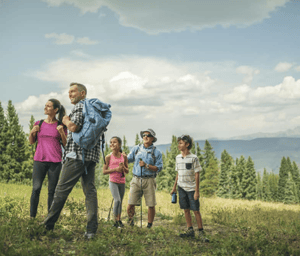 This loop is 29.1 miles long and climbs over 4 mountain passes: west maroon, frigid air, trail rider, and buckskin. This trail is well marked, and you will find several waterfalls, great overlooks, and tons of wildlife. If you really hike quickly, this can be accomplished in 3 days, but if a more leisurely pace is your style, most people take 4 to 5 days to complete this hike. Bring a camera with you, there will be a ton of postcard worthy shots along the way.
Hiking in and around Aspen you will surely find tons of places to go exploring. There are different hikes for all sorts of people and many great places to enjoy the scenery. Aspen is so colorful and full of life during the spring and summer, make sure you take advantage of the splendor.