Did you hear the exciting news? The first dusting of snow fell upon Aspen and the surrounding mountains last week! Many winter enthusiasts rejoiced as this is the first sign ski season is just around the corner. To be exact, we are just 70 days away from the opening day of the 2019/2020 ski and ride season at Aspen.
While some people have been counting down the days for the ski resorts to open since they shut down last spring, others will still be able to enjoy the last of these beautiful summer days. We have not even hit fall yet, which is another glorious time of year to visit Aspen.
Fall is a beautiful time to see the incredible changing foliage where summer green forests and mountains magically turn into golden yellows. Typically the third weekend in September is around the time the leaves hit peak, however we are delayed a few weeks this year. The leaves are just starting to turn. This is good news for leaf peepers who have yet to take their fall mountain drives in the Aspen area. The leaves will continue to change for a few weeks, which makes for the remainder of September and first half of October a prime time to take advantage of a visit to the Colorado mountains. Below are my favorite 3 drives to see the foliage around Aspen:
Maroon Creek Road
Castle Creek Road
Independence Pass
These three drives all provide stunning views with the aspen leaves changing. The mountains and landscape extend for miles upon miles. It is always a good idea to check the weather forecast for the day ahead as mountain weather can change quickly. Usually the storms come in later during the day, so a morning or early lunch drive might be the most ideal. Check road conditions on Independence Pass as this road closes when it starts to snow. The friendly staff at the Aspen Chamber/Visitor Center can help steer you in the right direction as you choose your paths for the day.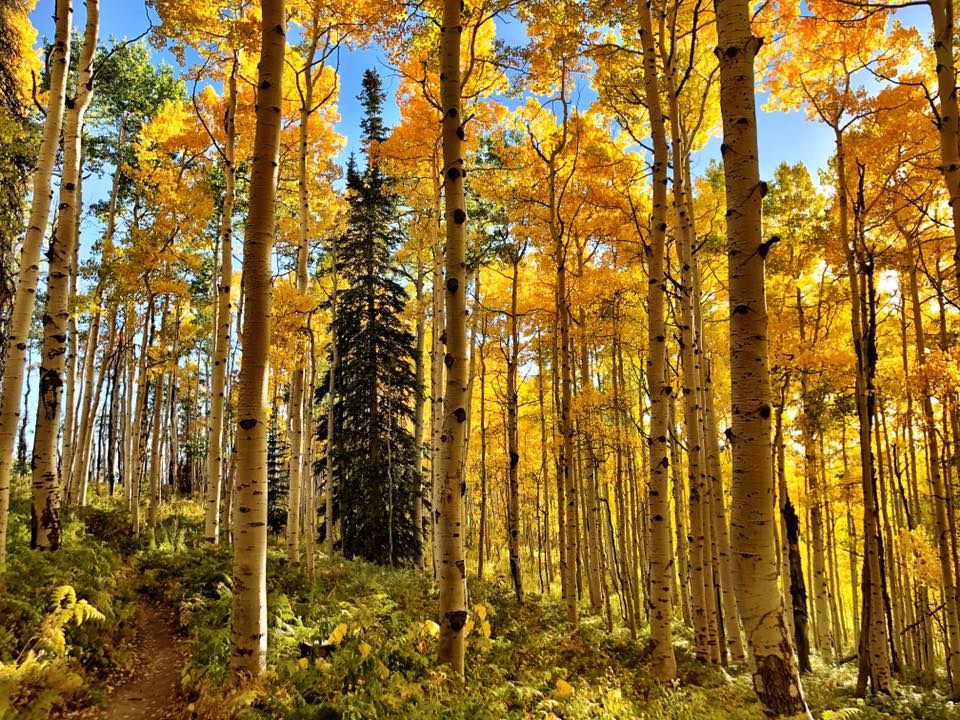 We hope you take advantage of a visit to see the fall scenery in Aspen. For more information on lodging and activities, check out visitingaspen.com.