As summer comes to a close and the weather is starting to change, this time of the year is some of the best time to get out and take some scenic drives. The leaves changing throughout Aspen is some of the most spectacular landscapes anyone could ever see. The chilly evenings and the crisp mornings will remind us all that the ever changing seasons are happening.
The drive into Aspen:
Many people that come and visit Aspen drive from Denver often taking I-70. This drive is one to remember. You go through several mountain towns, and can see all kinds jagged mountains, beautiful scenery, and tons of aspens starting to change color. Make sure to stop in Glenwood Canyon.There are so many great stops and trails along the way to enjoy. If you are looking for a great place to relax before getting all the way to Aspen, consider stopping at the Glenwood Hot Springs. Spend the day here soaking and relaxing while taking in the beautiful views.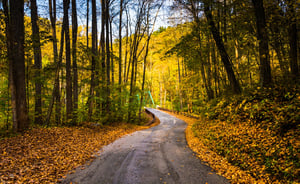 Coming from the West:
If you are coming from the west to enjoy some time in Aspen, you might want to think about spending some time in Moab Utah. This area is so full of color and amazing sites, you will surely enjoy yourself there. There are a ton of great backroad through this area that can take you all the way to Aspen. Also consider stopping in Palisade Colorado along the way. During the summer they are known by many to have the best peaches, but what many do not know is that this is a great wine area as well.
Once in Aspen:
Depending on the time of the year you are coming to Aspen, probably the most famous drives in Aspen are either doing Independence Pass or Maroon Bells. Make sure to plan ahead though for these drives, often passes close and the accessibility of cars is limited. Make sure to call the Forest Service Maroon Bells Hotline before deciding to take this drive.
Colorado has some of the most gorgeous areas to discover. Getting out on the open road during the fall is some of the best memories one can make. Fall is Aspen is like living in a postcard, so make sure to get here to enjoy it before the winter is upon us all.