While the seasons seem to be changing quickly from summer to fall and now to snow, this is the perfect season to rejuvenate. This slower time of year where summer has ended and winter has not quite began (yet Mother Nature has it snowing with colder temperatures) feels like a good time to slow down from the hustle and bustle. Summer gets so busy with the long days, abundance of outdoor recreation and activities. It is sometimes hard to catch a breath. We 'go, go, go' without slowing down. There is always something to do, the weather is sunny and inviting to play outside, there are tons of community events, live music and daily happenings. Then if you add kiddos in the mix, there is barely enough time to get some good sleep. I find myself energized to keep up, however once the in between season of fall and winter arrives, I am more than ready to relax.
My advise is to listen to your body and take some time to rejuvenate. Visiting the mountains around Aspen during the months of late October and November is the perfect time to revive. Book a spa day and take advantage of more availability, low to no crowds and possibly even some great discounts. Soak in the hot tubs or hot springs and watch the snow gently fall upon the still earth. Things are quiet, the mountain air is as fresh as it gets, and the scenery is still stunning. The view of the snow falling on the fall colors is magnificent.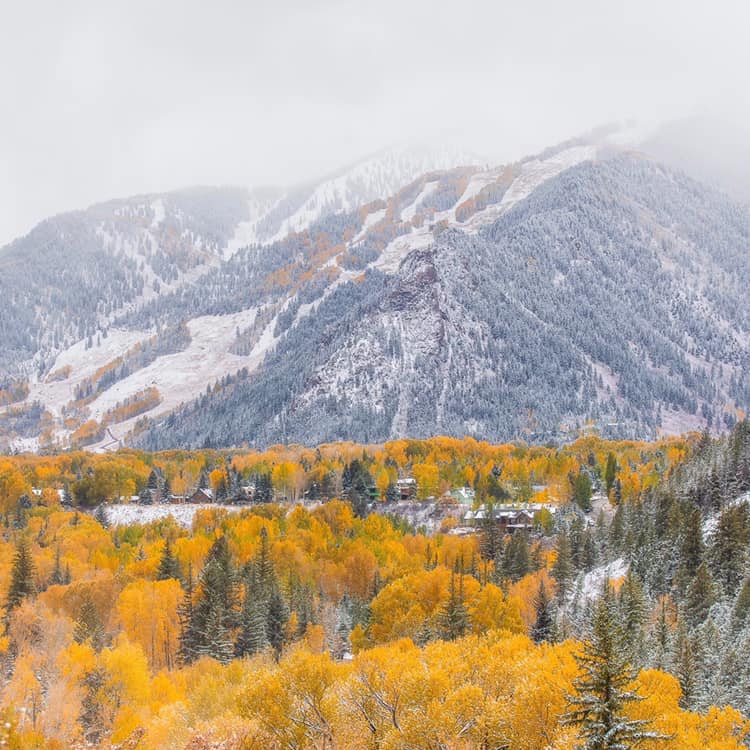 Take advantage of the calming slow that the transition of fall to winter brings. Cozy up with that hot cup of tea and a good book. Wonder through the forest with a light snow hike. Take a scenic drive to capture the views of the Maroon Bells. Book that rejuvenating spa day. Now is the time to relax while we anticipate a fun and busy winter season ahead.