As the summer comes to a close, make sure you get to Aspen to enjoy the last few weeks of warm weather and fun. One of the best ways to enjoy one of the best weekends to end the summer season leading into fall is to come up during Labor Day Weekend.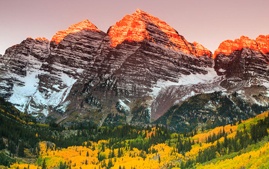 This year, like many years in the past, the Jazz Aspen Snowmass Labor Day Experience takes place. This jazz festival takes place August 31st to September 2nd. Do not miss your chance to dance the night away with some great entertainment.

The festival is in its 27th year with the headliners Lionel Rickie, Jack Johnson, and the Zac Brown Band. There will be other artists to enjoy as well at this amazing weekend of fun.
During this time of the year even if you do not make it to the festival itself, there are still great places in the area to enjoy live music. The Jas Café features a more intimate experience where people can enjoy music in multiple venues like at the Little Nell Cooking School of Aspen. You can even have the experience of going to an artist talk at one of the venues to hear artists speak at a pre-concert interview. Tickets must be purchased ahead of time.
Come to this awesome weekend of jazz, music, food, and fun, but tickets are almost sold out for a lot of acts. There are still tickets available, but grab them fast. This won't be a weekend you will want to miss.