If you're like most families spending time in Aspen this winter, you came to ski. Whether your kids are going out with you or joining a lesson packed day of ski school, they are bound to want a break. It's winter and there is so much to do! With these three winter activities for kids, you won't have to question if they are having fun this winter vacation.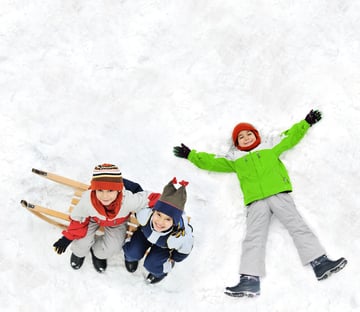 Sledding at town park
Try asking your kids to hike up a hill and you may get a lot of pushback. But, ask them to climb up a hill with a sled to ride down and you will be watching for hours. Here, you can rent a sled for $5 from the Aspen Recreation Center. Then, behind the building you will find the most perfect sledding hill awaiting a day packed with smiles and laughter.
Climbing, and Swimming!
Inside the Aspen Recreation Center you will find more than sled rentals. You kids will never be bored as they explore the indoor climbing wall or play in the swimming pool (equipped with a slide!). They boast, "Every day is an adventure at the ARC!". Not only for your kiddos, but you too. While your kids have fun and make friends, you can take advantage of the weight room, cardio room, hot tubs, or lazy river.

Ice Skating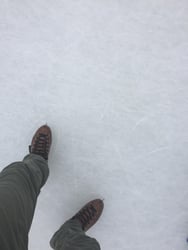 Skating around on some ice is a great way for your kids to stay active on a day off from skiing and maybe even try something new! There is an indoor ice rink at the Aspen Recreation Center (I know, they really do have it all!). Or for a more magical experience, explore the outdoor rink located at CP Burgers (near the base of Aspen Mountain Ski Resort in the town of Aspen). After twirling around for a bit, catch a bite inside where CP Burgers serves up tasty burgers, hot dogs, milkshakes, and more!