Visiting Colorado in the summer can be some of the best weather one could ask for. It seems as if there are endless days of sunshine and so many places to enjoy. However, one thing that many people need to keep in mind that since there are so many days of sunshine, it makes for a very dry climate which can lead to the possibility of fire.
This summ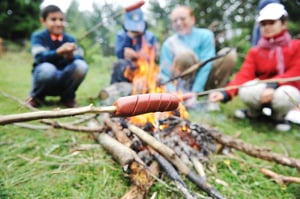 er has been especially hot and dry all through the state. There are have been fires all over the state and because of that there have been several areas in which fire bans have gone into effect. People who are visiting the state of Colorado need to take these fire bans seriously. The chances of fires happening in these dry climates where rain has not fallen very much at all this season is much higher than usual.
In Pitkin county there is a stage one fire ban. As of now this means smoking in any area that is not cleared of flammable material, building a campfire outside of a developed site, operating a combustion engine without a proper spark-arresting device and the use of any fireworks or explosives requiring fuses or blasting caps is all prohibited.
Thankfully however it seems that most people are complying with the fire restrictions put in place. There have not been too many citations given out and people seem to understand and be aware of the fire dangers. With a lack of rain and little moisture in the dry climate of the Rockies, it is a good thing that people are taking the extra precaution to not start forest fires.