Ski season is in full swing and those of us who spend long days on the mountain know that one of the best ways to unwind after enjoying the slopes is to order an apres-ski cocktail. Whether it is your first time in Aspen-Snowmass or you are a Roaring Fork veteran, here are the five best places to warm up with a drink when the sun begins to set.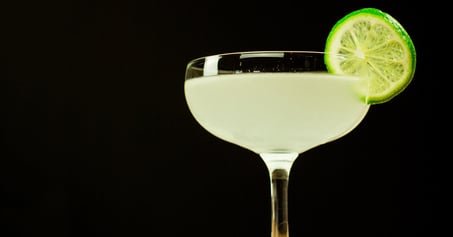 Ajax Tavern—685 East Durant Avenue
Drenched in mountainside sunlight, Ajax Tavern is exactly what you would picture the perfect apres ski bar and restaurant to be like. Its cozy yet refined patio and booth seating are comfortable enough so that you can relax and enjoy some people watching while you sip and splurge. Located right next to the Silver Queen Gondola, there really is no better party in town for the apres crowd.
Chair 9—675 East Durant Avenue
For a slightly fancier experience, Chair 9 is widely recognized as one of the best apres ski lounges in the country—it has previously been featured in the New York Times. Aside from the extensive alcohol menu and variety of seating options, Cloud 9 features a daily DJ playing live music from 4:00-7:00 PM and can accomodate bottle service for groups of up to eight guests. You'll find Chair 9 inside the Little Nell, one of Aspen's top luxury hotels.
Hooch Craft Cocktail Bar—301 East Hopkins Avenue
The latest addition to the Avalanche Cheese Company, Hooch Craft Cocktail Bar is a throwback to the Prohibition Era. Their menu offerings include reinvented classic cocktails as well as many unique house specials concoted by the talented mixologists. Happy Hour is every day from 5:00-7:00 PM and the late night food menu is a perfect way to finish off any evening. Discover Hooch underneath Meat & Cheese on Restaurant Row.
The Living Room at Hotel Jerome—330 East Main Street
Elegantly designed with the Old West in mind, The Living Room is a relaxing spot for those looking to enjoy tapas plates and creative cocktails. A lounge with many seating options creates an intimate space for people to gather and sip in style. The Living Room is past the main lobby of the Hotel Jerome, an iconic Aspen landmark hotel.
Rickhouse Social—515 East Hopkins Avenue
Paying homage to distilarry barrel houses is Rickhouse Social, a classic cocktail bar in the middle of town. From whiskey to wine, any drinker is bound to find something here. Regular live music makes this spot particularly lively. Enjoy a meal upstairs at Aspen Kitchen before finishing off your evening at one of Aspen's most unique watering holes.
Be sure to check out the Dining and Nightlife section to see all the great spots Aspen has to offer!