There are so many great activities to enjoy while spending time in Aspen. Many outdoor enthusiasts love coming to Aspen to enjoy a variety of different activities. Here are just a few ideas of where to get started with your summer adventure.
Lost Forest
Located in Aspen Snowmass, Lost Forest is a great place to take the family if adventuring on ropes courses, climbing walls, and outdoor time is your idea of fun. Tucked away in the trees, Lost Forest boasts a variety of different activities for all to enjoy. There is paintballing, disc golf courses, ropes courses, and zip lining. Lost Forest has a ropes course that takes you 40 feet in the air with a guide to traverse 5 different courses of difficulty. The views are great, and if you love having a little bit on an adrenaline rush, this place will be perfect.
Aspen Saturday Markets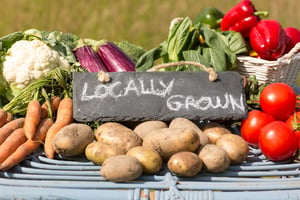 From mid June to mid October, Aspen has a great summer farmers market. Local farmers, crafts, and live music can be enjoyed early Saturday mornings from 8:30 am to 3 pm each Saturday. This venue has a strict rule of only having Colorado vendors, so you know you will be supporting only local, small businesses. The market makes a U-shape from the corner of Galena & Hopkins Ave to Hunter St & then again back to the intersection of Hyman & Galena. Come enjoy what Colorado has to offer at this quaint summertime market.
Bluegrass Sundays
There are so many places to enjoy some music while spending time in the mountains. One area that not only has great music but also great views is at the top of Aspen Mountain just outside the Sundeck. Each Sunday, from noon to 3 pm, come and enjoy free bluegrass music.
Snowmass Bike Park

Mountain biking is a great activity for those who want to experience the mountains with a need for speed. Whether you are an experienced rider, or new to the mountain biking world, the Snowmass bike park will have something for you. There are over 3,000 vertical feet of purpose-built downhill trails to enjoy. Plus, if you are new to the mountain biking world, there are clinics, lessons, and group rides to get you more comfortable on your bike. Having chairlift access with great downhill courses is a fun way to enjoy the Snowmass Mountain.
There are so many activities in Aspen to enjoy. With some planning and a little guidance, you will surely find some great memories and fun while here. Aspen has a little something for everyone all the way from the outdoor enthusiast to the music lover.