The 4th of July is one of the most anticipated celebrations during the summer in Aspen. This year is no different, there are tons of activities for the family to enjoy on this awesome day of celebration.
8 AM
Kick things off at the Boogies Buddy Race.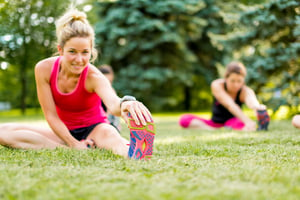 This event should be registered for ahead of time at buddyprogram.org Located at Rio Grande Park there are two events you can participate in. There is a 5 mile race as well as a 1 mile family/dog race as well. This event is great for all, run, walk, and spend time with friends!
9:30-11 AM
Kids Bicycle Parade- come to Paepcke Park with your kids to decorate their bikes and ride in a bike parade. Do keep in mind that to participate in the parade, everyone must be wearing a helmet, adults included.
10AM-2PM
Bring your kids and family to Paepcke Park to enjoy a fun carnival. Complete with all you need to have an afternoon of fun from face painting, bouncy houses, a BBQ lunch, games and so much more. This will be a great way to really get into the 4th of July spirit.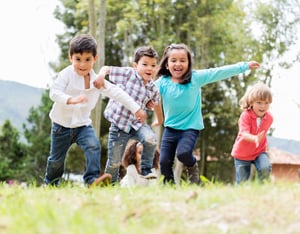 11 AM
Have you always wanted to be in a real parade? Aspen is all about including people in their parade, it just simply requires you to preregister ahead of time. Forms can be found at aspen4th.com Don't want to participate? That is totally ok. This parade is a blast to watch and all the fun starts on Main Street. Make sure to bring a container to carry the goodies that are tossed out. Dress in red, white, and blue to really get in the spirit.
12-3 PM
If you are wanting to get your hands on some BBG, burgers, or some refreshing beer, come to the AVCS Annual Picnic. Here you can enjoy food, drink, and live entertainment. Cost is $20 for adults and $10 for kids 12 and under. There will be games to play, a beer garden, food, and music.
4 PM
Come to the Benedict Music Tent to enjoy an old-fashioned band playing classic patriotic favorites. This event is free.
6PM
If you and your family are looking for a classic play about the progress and change in New York during the 1900s, then get tickets to Ragtime. This play will surely dazzle and entertain. Get your tickets online or call the Aspen Theatre. Performance will be at the Hurst Theatre in the Rio Grande Park.
6-9Pm
Aspen Volunteer Block Party. Bring the family to enjoy more live music, food, and a beer garden. All proceeds for the event go to AVFD and Mountain Rescue. This event is free to get into.
9:15
Since this year has been so dry, Aspen has opted to not have a firework show. Instead there will be a drone light show. Performance should last around 15 minutes. It is said that about 50 drones will light up the sky to dazzle everyone with a great show.
9:30 PM
End the night with a live performance from Thievery Corporation. This will be great live music and great fun but do make sure to purchase your tickets ahead of time. Performance will be at Belly Up, call or go online ahead of time to get your tickets.